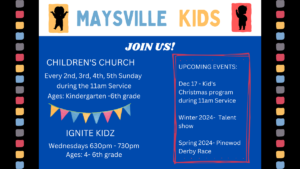 The Children's Ministry at Maysville Baptist is led by Mrs. Christel Ritchie and her Children's Ministry Team.
Meeting every Wednesday from 6:30 – 7:30pm, ages 4 – 6th grade
Each week the children children sing, play games, learn truths from God's Word and memorize Bible verses.
Meeting the 2nd, 3rd, 4th and 5th Sundays at 11AM for all children ages K – 6th grade
This is a time of teaching geared just for the kids where the goal is helping kids develop a love and desire to learn more about God's Word.
~Monthly, the children participate in a
SPECIAL ACTIVITY
that is super fun and exciting!~
~Children can join in
KID'S CLUB
at any point during the year. ALL are welcome!~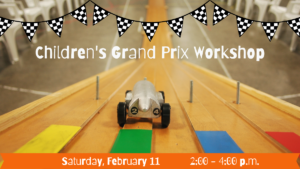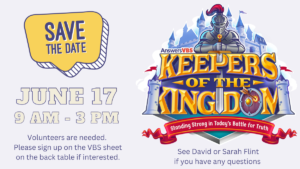 KID'S CLUB & YOUTH presented a Living Nativity on Saturday, Dec. 4, 2021