Moms, do you have children who are between the ages of birth – Kindergarten and looking for a group who really understands the joys and struggles of motherhood? You're invited to join MOPS (Mothers of Preschoolers) of Buckingham, a ministry of Maysville Baptist.
MOPS will next meet on

Monday, February 22nd at 6:30 p.m.
in the Worship Center at the church. Due to COVID-19 childcare is not being provided. All are invited to attend.
For more information, please call the church office at (434)969-4657 and leave a message.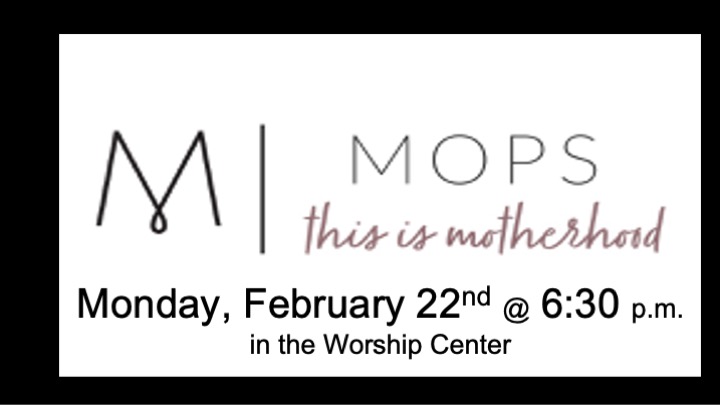 From the MOPS International website: "Here at MOPS, we gather and support moms. We believe in the simple but revolutionary idea that remarkable things happen when moms come together, face to face. That's why we rally women to come together in their own neighborhoods and help each other through this thing called motherhood, one gathering at a time."