* Due to COVID19 we are currently only meeting in person for Worship Service. Worship Service is held every Sunday at 11:00 a.m. with specific guidelines that are being followed to aid in keeping everyone safe and healthy. If you would like the details of these guidelines, please feel free to email us at maysvillebaptist@embarqmail.com.
Even though we are facing a very unique time, we are committed to the preaching and teaching of God's Word and to the fellowship of believers. Therefore, Miss Debbie has planned several virtual Children's Events!!
ZOOM Kid's Event, Saturday, May 23rd at 7:00 p.m.
Hey kids let's have some fun. This Saturday we are going to have a virtual activity through zoom. What you will need:
》Computer
》Link to the activity
》Running shoes
》Mom and Dad's help
Just because we are separated doesn't mean we can't have some activities. So let's give it a try. I have created a link through zoom for this coming Saturday. In order to get the link please contact me (Debbie Fish 434-664-8103) or Maysville Baptist Church by email at maysvillebaptist@embarqmail.com) to receive the link. The activity will be a contest between two teams that we will decide once we start the activity starts on Saturday. Hope to see you there! Grandparents are encouraged to request the link too to cheer on the kiddos and enjoy some fun with us.
The Children's Ministry at Maysville Baptist and is led by Mrs. Debbie Fish. The ministry began in Sept. 2017 and is geared towards children between the ages of Kindergarten through sixth grade. Each week the children meet on Wednesday nights at 6:30PM for

AWANA CLUB

where the children sing, play games, learn truths from God's Word and memorize Bible verses. Twice a month during the Worship Service on Sundays,

Children's Church

will meet for a time of teaching geared just for the kids where the goal is helping kids develop a love and desire to learn more about God's Word. Then, monthly the children participate in a
SPECIAL ACTIVITY
that is super fun and exciting!
Children can join in
AWANA CLUB
at any point during the year. ALL are welcome!
AWANA CLUB

…Meeting every Wednesday at 6:30PM
Children's Church

…Meeting the second and fourth Sundays at 11AM for all children ages 4 – 6th grade
Upcoming
SPECIAL ACTIVITIES
June 2020 – VBS Day Camp (will be rescheduled for a later date)
July 27 – 29, 2020 -AWANA T-n-T Campout
August 2020 – Waterworks and Wonders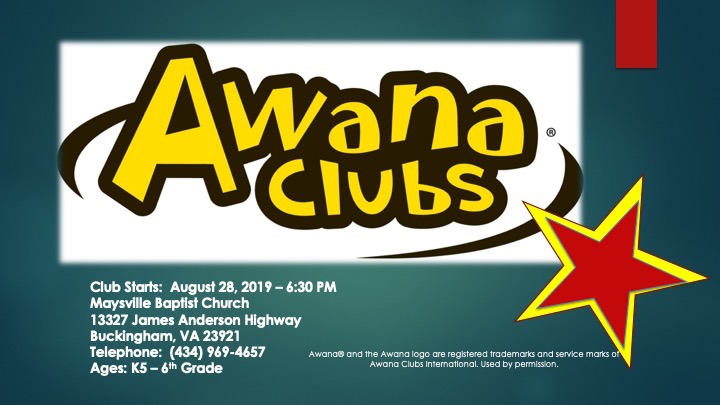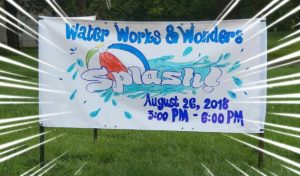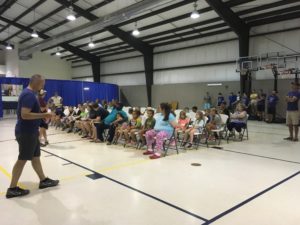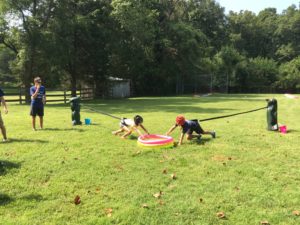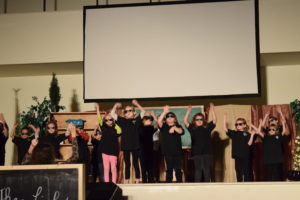 "The Light Before Christmas"
IGNITE 4 Kids Performance
Easter Eggstravaganza Hands On Activity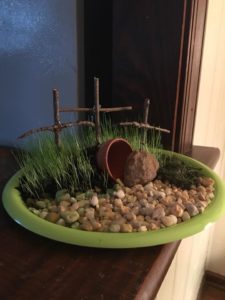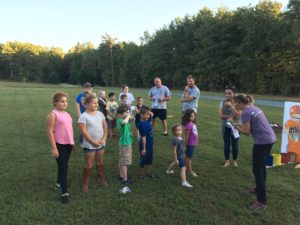 BLAST Activity Scavenger Hunt
at the Fish's house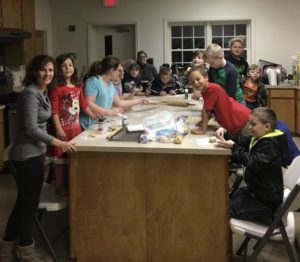 Making Christmas Cookies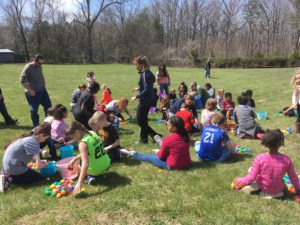 Easter Eggstravaganza
Easter Eggstravaganza