"Oh magnify the Lord with me, and let us exalt His name together!"
Psalm 34:3
The Women's Ministry at Maysville Baptist exists to magnify the Lord and invite others to exalt His name together.
We desire to encourage ladies and get to know one another through events, retreats, outings and outreach.
Ladies Tea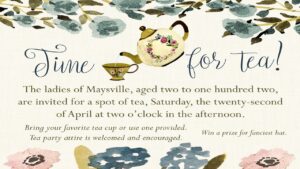 Saturday, April 22nd 2:00 pm
All ladies aged 2 to 102 are invited to attend
LADIES CHRISTMAS ORNAMENT EXCHANGE –

Thursday, December 1 at 6:30 p.m.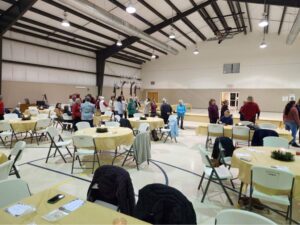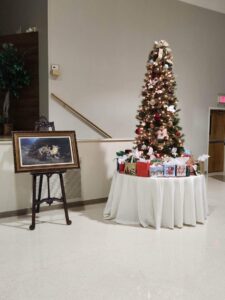 WELCOME FALL LADIES' EVENT: WREATH MAKING WORKSHOP

– Friday, September 23 at 6:30 p.m.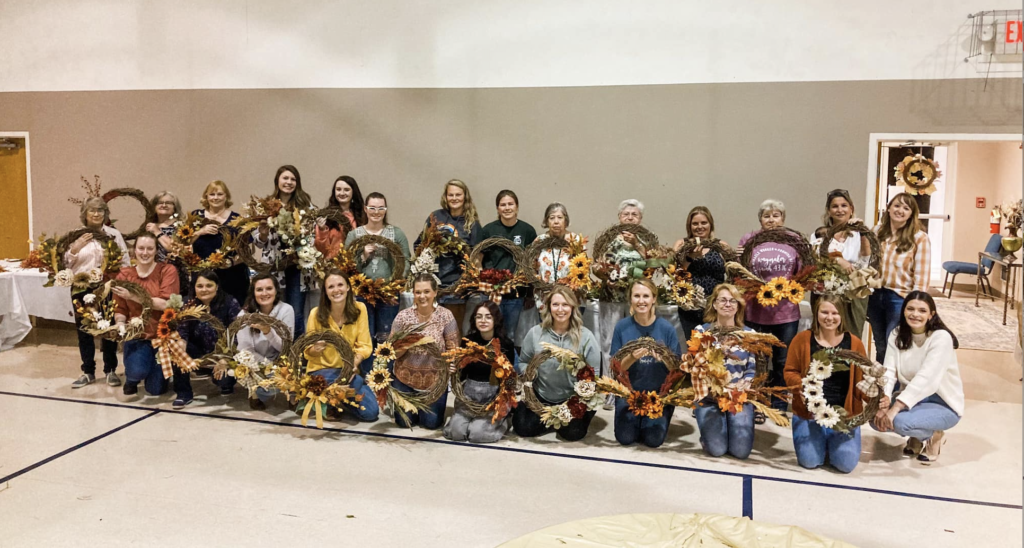 LADIES' SPRING EVENT: SPRING HAS SPRUNG! FLOWER ARRANGEMENT WORKSHOP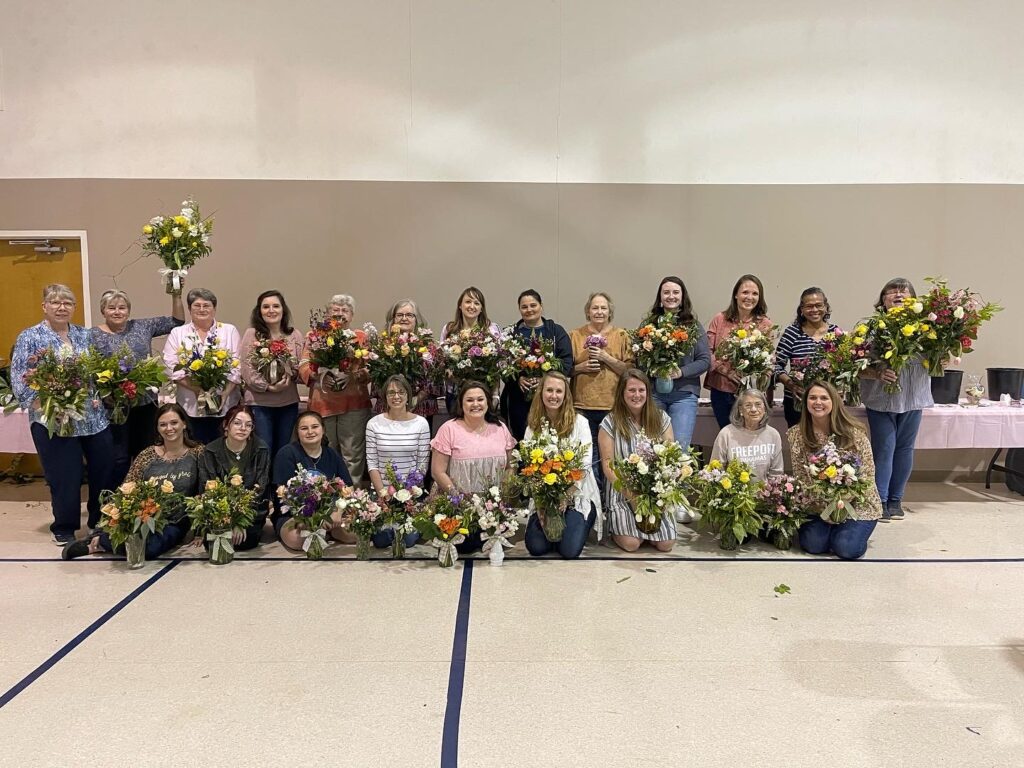 MOMs of Buckingham

(Mothers on Mission)

– Please see MOMs page under Ministries for the most up-to-date information.
2021 Prepare Him Room – A Night of Fellowship and Connection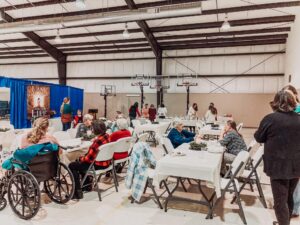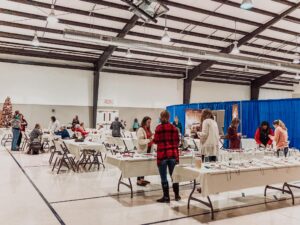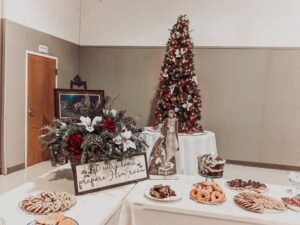 2020 Beauty for Ashes – An Inspiring Night of Encouragement and Praise
A Glimpse into the 2019 Ladies' Christmas Ornament Exchange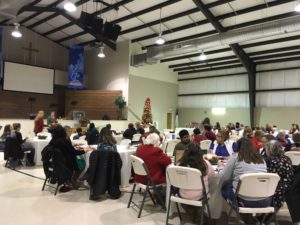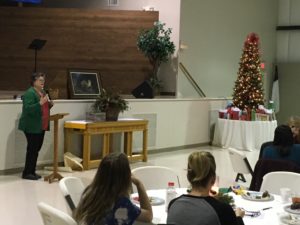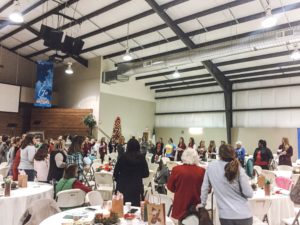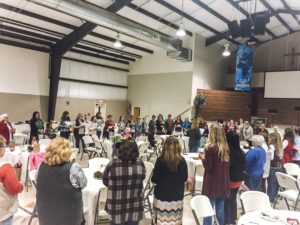 A Glimpse into the 2018 Ladies' Christmas Ornament Exchange