"Oh magnify the Lord with me, and let us exalt His name together!"
Psalm 34:3
The Women's Ministry at Maysville Baptist exists to magnify the Lord and invite others to exalt His name together.
We desire to encourage ladies and get to know one another through events, retreats, outings and outreach.
WOMEN'S BOOK STUDY – Gentle & Lowly by Dane Ortlund –

Every Wednesday beginning September 7th, 6:30 – 7:30 p.m. You
will need a copy of the book (can be purchased from Amazon), the study guide is optional.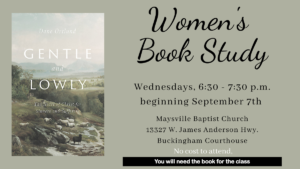 WELCOME FALL – Ladies Fall Wreath Making Workshop – Friday, September 23 at 6:30 p.m.

All ladies are invited to join us
for this fun night making Fall Wreaths and just enjoying time together. Heavy snacks will be provided. No need to pre-register, but there is a $5 fee.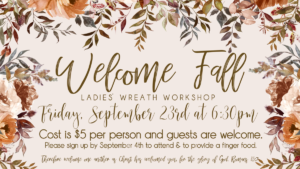 GOING BEYOND Simulcast Conference with Priscilla Shirer – September 24th, 9:00 a.m. – 3:45 p.m. at Hyland Heights
Baptist
Church in
Lynchburg, VA. We plan to travel together , sit together, enjoy lunch and then afterward some time at River
Ridge Mall
and then dinner together. This is a FREE
conference and you can register by clicking:
ENGAGE Women's Leadership Conference
–

Glen Allen, VA – August 5 & 6 –
Maysville values the training and equipping of our Ministry Teams. Our Women's Ministry Team attended this conference.
LADIES' SPRING EVENT: SPRING HAS SPRUNG! FLOWER ARRANGEMENT WORKSHOP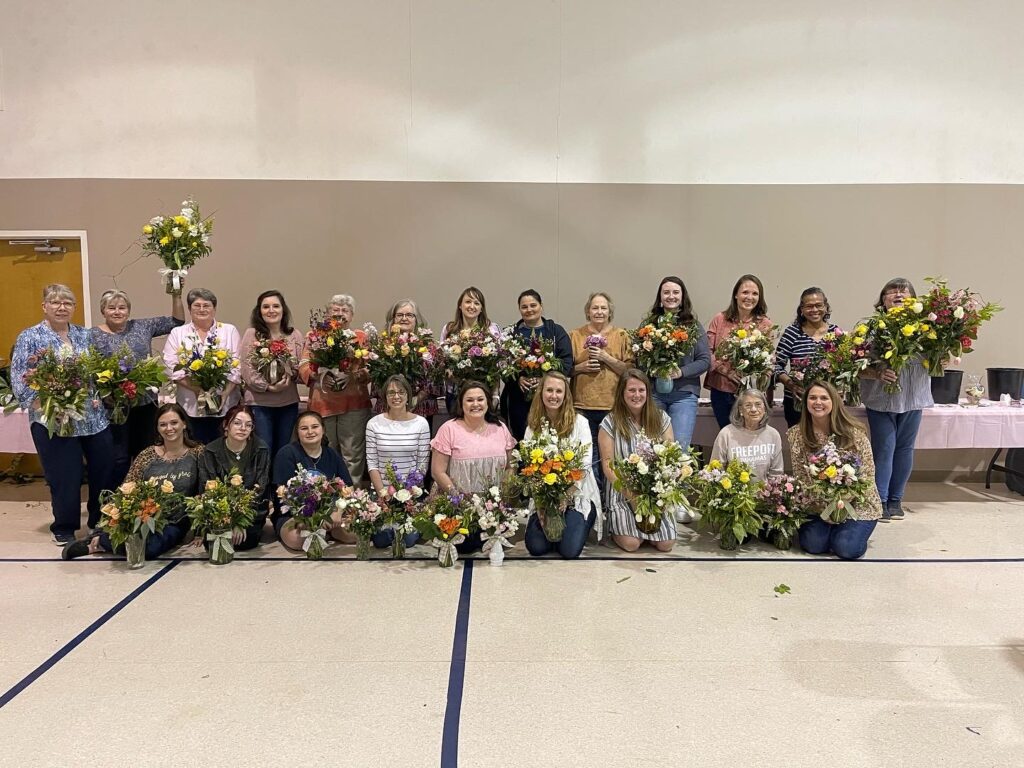 MOMs of Buckingham

(Mothers on Mission)

– Please see MOMs page under Ministries for the most up-to-date information.
2021 Prepare Him Room – A Night of Fellowship and Connection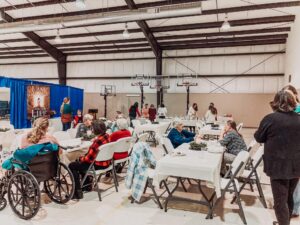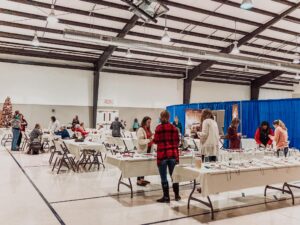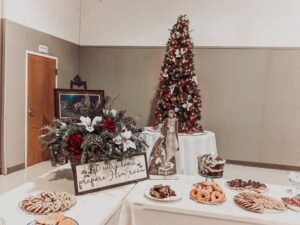 2020 Beauty for Ashes – An Inspiring Night of Encouragement and Praise
A Glimpse into the 2019 Ladies' Christmas Ornament Exchange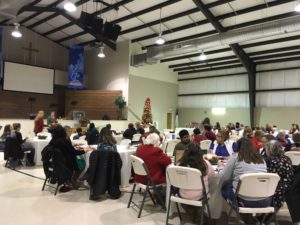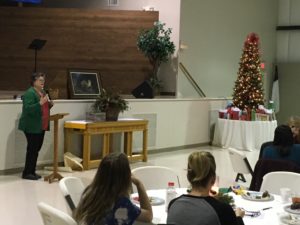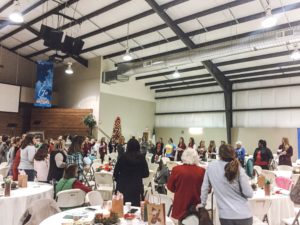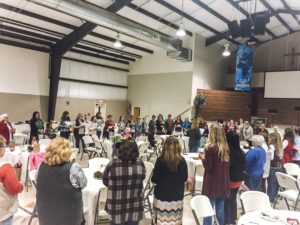 A Glimpse into the 2018 Ladies' Christmas Ornament Exchange