Vacation Bible School (VBS)
**CHECK BACK FOR VBS 2022 DETAILS**
We had a GREAT year of VBS Day Camp with the children learning that they can seek God with their whole heart and be found by Him. They learned that they can not only seek God through their Bible and prayer but also through Science, History and Archaeology! We had a GREAT time and look forward to next year's VBS Day Camp.
If you would like to get your child involved in learning truth from God's Word, please consider AWANA Kid's Club
that meets each Wednesday from 7:00 – 8:00 p.m.
Saturday, August 7th from 9:00 a.m. – 3:00 p.m.
Are you ready for FUN before school starts?
All children 4 years – Rising 6th graders
Come to MBC's VBS Day Camp and discover the truth of Jeremiah 29:13, that God reveals Himself to us when we seek and search for Him with all our hearts.
Activities include interactive teaching times, crafts, singing, interactive activities
(digging!), snacks and lunch, games and a closing ceremony.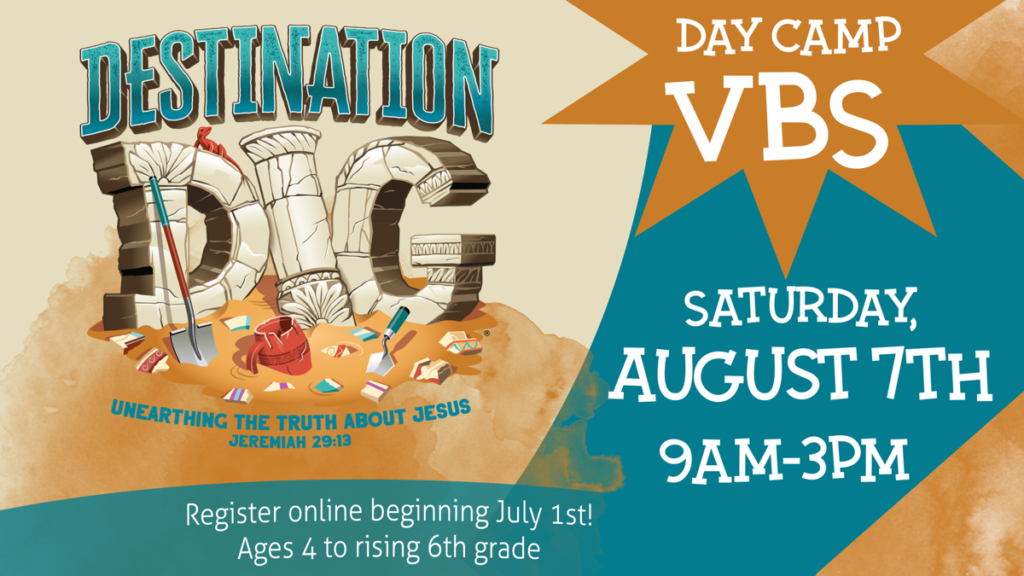 Please call the church at (434)969-4657 if you have any questions.
REGISTRATION
Pre-Registration was required to limit class sizes and ensure we were able to safely prepare