Every Wednesday from 6:30 – 7:30 p.m.
and Special Event times each month
We welcome any child in K – 6th grade to join in us for a fun time of learning from God's Word and having fun together!
Bible Study – The Book of Hebrews
Each Wednesday night 6:30 – 7:30 p.m.
We welcome everyone to this Bible Study through the book of Hebrews.
This study is led by Bob Johansen.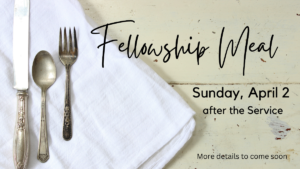 Sunday, April 2 immediately after the Worship Service
Everyone is invited to come and enjoy a meal together after the Worship Service. Ham, Rolls and beverages will be provided, however everyone is asked to bring a side dish and/or dessert.
IGNITE Kid's Ministry Grand Prix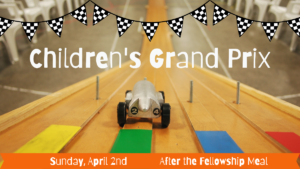 Sunday, April 2 after the Fellowship Meal
All children in K – 6th grade in the IGNITE Ministry will be participating in a Grand Prix, racing the car they have been working hard to make FAST!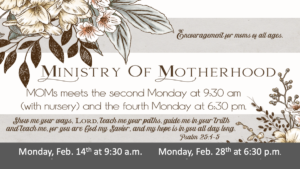 Ministry of Motherhood
–
A group for Mothers
Every Second an
d Fourth Monday of Each Month
We welcome any Mother to join in for a time of Encouragement
Every Second Monday of the month at 9:30 a.m.
Every Fourth Monday of the month at 6:30 p.m.
Nursery provided for each meeting.
Call (434)969-4657 if you have any questions.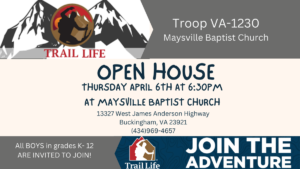 Trail Life for Boys & Young Men
The Trail Life ministry to boys and young men is hosting an
Thursday, April 10 at 6:30 p.m.
Trail Life is open to any boy in K – 12th grade.
If you would like to learn more about Trail Life, please visit this link https://www.traillifeusa.com/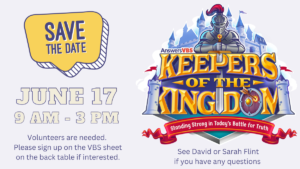 VBS 2023 – Keepers of the Kingdom
Mark your calendars for VBS Day Camp 2023!!
Saturday, June 17th 9:00 a.m. – 3:00 p.m.
for children 4 years old to 6th grade