Our prayer is that you would be blessed and strengthened by the power of Jesus Christ and that you will live a life of abundance in fellowship, joy and liberty. Maysville Baptist is here for you. We are not just a church, but a fellowship of believers coming together to declare the glory of the Lord and celebrate Jesus as King. We study the Word, practice what we learn and in the process grow together. May God richly bless you!
Service Times: Sunday School at 10:00 am followed by Sunday Worship at 11:00 am
Maysville welcomes all visitors! Please join us for Sunday School, Worship, Small Groups, or any special event.

Maysville Baptist Church is a member of the Southern Baptist Conservatives of Virginia (Click on logo to visit the SBCV website)
Ministries
Jesus told us, his disciples, to make disciples of all nations. One of the most important values of Maysville Baptist Church is our mission to the world. It begins in our own community, and spreads overseas to every nation. Maysville Baptist members are involved in a variety of ministries from Upward Sports to Vacation Bible School.
Additionally, Maysville Baptist is thrilled to be part of the spread of God's kingdom around the world. We are active in sending missionaries and supporting these missionaries with our money and with our prayers. In the past, we've had teams from our church that have traveled to other countries to assist missionaries in practical projects and evangelistic outreach. We encourage all of our people to respond to God's call for laborers, whether it means that they move to a foreign country or live and minister in our own community.
How to Serve and Grow!
Maysville Baptist Church is not a place for spectators. It is a place for team members. Whether you are a five-year old child, a ninety-five year old grandmother, a busy mom, or a businessman with big responsibilities, we want you to be a part of our vibrant church community. Here is how you can learn, serve, and grow at Maysville.
Small Groups
Here at Maysville we value Small Groups, as it has been our observation that Small Groups are often able to interact, learn, and get to know each other on a deeper level. For that reason, we hold small group Bible studies in the comfort of homes, sharing in a time of fellowship over dinner, followed by a time together in God's word and finally with a time of prayer for one another. For more information on our small groups, please call (434) 969-4657.
Bible Study
We are currently studying world religions on Sunday evenings at 6pm.
Women's Ministry
Maysville offers various times of interaction throughout the year for both women in the church and in our community. These vary from times of fellowship through crafts and an annual Christmas Ornament Exchange held the first Tuesday of December. These groups provide a refreshing time of spiritual interaction for the women in the church.
Children's Sunday School
Maysville believes in pouring into and developing our children. Our facility is inviting and provides a stimulating and safe environment for children to learn and develop. Each Sunday morning, children get to participate in their own classes as the Bible lessons are taught in such a way that every child gets to participate and learn.
We have classes for:
NURSERY birth-2 years
3-5 years
1-6 grades
Children's Church
In order to give our children the best Bible teaching possible, Maysville Baptist periodically holds a children's church service in conjunction with the main service. This special time gives kids more opportunity for interaction and learning in a context and manner that may be better suited to their age and learning styles. Our friendly children's church volunteers have an endless stream of creativity–ranging from puppet shows, to games, to object lessons.
Music
God-honoring worship is something we strive for. Our worship team volunteers are an important part of the ministry of Maysville Baptist Church, using their talents and gifts to glorify God.
Ushers
The usher team at Maysville Baptist Church fills an important role. They are involved in directing attendees to their seats, ensuring the safety of the building during services, guiding traffic, helping visitors, answering questions, providing direction, unlocking doors, locking doors, and generally ensuring that the service can proceed problem-free. The usher team is a servant-hearted group of individuals whose ministry is integral to church life.
Seeking Wholly After God (SWAG)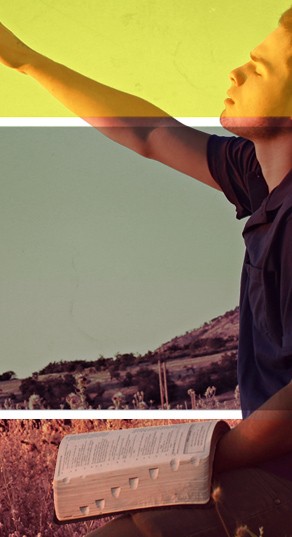 Youth are the future of the church and we desire to develop our youth into Christ centered leaders as they grow and develop into who God wants them to be. Our youth department is led by adults who love and desire to pour their lives into teens. Our youth have many opportunities to be involved. Sunday morning Bible study is from 10:00-10:45. Our youth small group is similar to our adult small groups in that they are discussion oriented. We want to develop critical thinking in our young men and women so that they will learn to think on their own.
Highlights is an event held on Saturday nights where students are encouraged to invite their friends and come to a safe environment and have fun.
Retreats are scheduled throughout the year to further develop the students into Christ Centered leaders.
Activities Calendar
Upcoming Events
Our Mission & Vision
The mission of Maysville Baptist Church is to love God, to love others, and to magnify the name of Jesus Christ. The vision of our church is to glorify our God and Savior, Jesus Christ, to make true disciples throughout all the nations by means of missionary activity and support, to minister the ordinances, to edify believers, and to do all that is sovereignly possible and biblically permissible to magnify the name of Jesus.
Leadership Team:
Our leadership team recognizes the authority of God, and realizes that we are shepherds who serve under the Chief Shepherd, Jesus Christ. We desire to devote ourselves to prayer and to the ministry of the Word. Our passion and goal is to equip the believers for the work of the ministry until we all attain maturity in the fullness of Christ.
Westly Yoder, Pastor
Westly and his wife, Donielle have three
children, Caitlin, Jessica, and Wyatt.
Taylor is from Laurel, Mississippi and has a degree in
Criminology from Mississippi State University. He loves
sports and enjoys hunting and fishing. Taylor has a heart
to lead youth to be courageous Christians and become
mature disciples of Christ.
Come Join Us
Office Hours: Monday-Friday from 9AM to 5PM.
Church Location & Address: Located on US highway 60 in historic Buckingham Court House at 13327 West James Anderson Highway Buckingham, VA 23921 (map)

Telephone & Fax: Tel: (434) 969-4657 | Fax: (434) 969-4657
If the case of death or emergency please contact our Pastor or Deacon Chairman.
Email Us