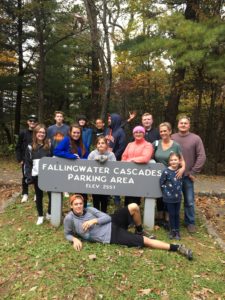 Youth Group
Youth are the future of Maysville and we desire to develop them into Christ-centered leaders as they grow and develop into who God wants them to be. Our youth department is led by David & Faye Bryan and Quentin Yoder.
There are many opportunities for our youth to be involved. Sunday morning Bible Study is from 9:45 to 10:45 AM and the youth lead our worship service once per quarter. Our youth small group discipleship on Wednesday nights from 7 to 8 PM is similar to the adult small groups in that they are interactive and discussion oriented. We want to develop critical thinking in our young men and women so they will learn to think on their own.
Throughout the year our youth participate in activities that will strengthen their faith, their bond with one another and their leadership skills. These activities include a week long summer youth camp, WinterFest concerts at New Years, a weekend DNow Youth Conference with other area churches in March, a yearly retreat, service projects and many other opportunities for fun and growth in their journey of faith.
Sunday, December 30th 4:15 p.m – 2:00 a.m. Monday

WINTERFEST

at Liberty University. All youth in 7th – 12th grades are encouraged to attend the Winterfest Concert! Youth will go by church bus and leave the church at 4:15 p.m. on Sunday and return to the church around 2:00 a.m. on Monday morning (please have someone at the church to pick you up). Be sure to bring money for any snacks you want at the concert. Tickets are $40 with money due by November 25th.
A Glimpse of the Youth Christmas Party on Saturday, December 8, 2018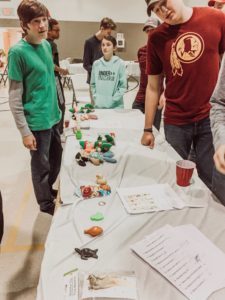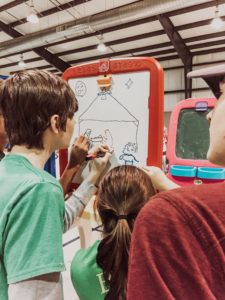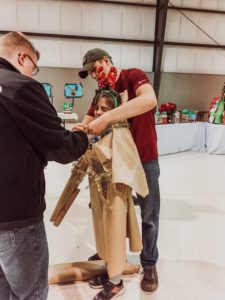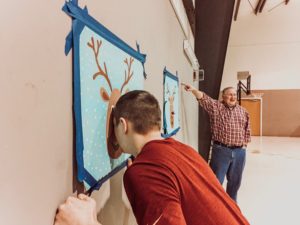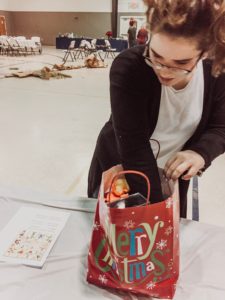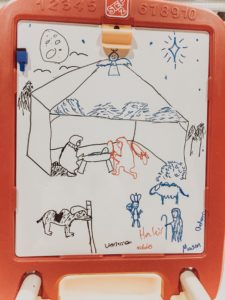 The highlight of the year for most of the youth is YOUTH CAMP in the summer. Each year the youth and their leaders go away for a week to connect with God and each other. Information for 2019 will be posted as soon as it's available.
June 2 – 8, 2018
YOUTH CAMP
Camp Cherokee in Calhoun, TN
Students in 7th – 12th grade will travel to Calhoun, TN for a week long experience filled with fun on the lake, Bible studies that apply to everyday life led by Jackie Watts, team and individual games, bonfires, and music led by Michael Johnson.
This year's theme is BRANDED by GOD
Branded by God for we are not our own but we were bought with a price. So glorify God in your body. "Slave" does not have a positive connotation with it, but a slave's experience is all dependent upon his/her master. If your Master is the "Holy, Loving, Creator of the Universe," then living as a "slave to Christ" is where a person can find the greatest FREEDOM in all of the earth. We are going to spend a week focusing on the FREEDOM THAT IS FOUND IN BEING "BRANDED" BY GOD.